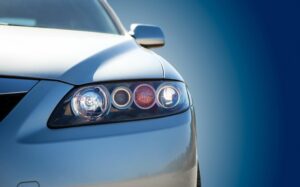 Auto Insurance
We are on the roads and highways driving our vehicles everyday and often we may not have considered if the insurance coverage we have is adequate. Often basic plate insurance provided by the Saskatchewan Auto Fund isn't enough… You have to ask yourself …Do you have the right protection?
Your SGI license plate registration allows you to drive on our roads and provides you property coverage for your vehicle with a $700 deductible and $200,000 of third party liability coverage. To get the right protection, you need to combine your basic plate insurance with an auto policy customized to your own needs.
An SGI CANADA Auto Pak is customizable insurance that protects you and your family from loss not covered by basic plate insurance. With an Auto Pak package policy, you can choose to decrease your deductible and increase your liability.
Deductibles – Your deductible is the portion of the claim you must pay before your insurance kicks in. The deductible for your auto pak can be decreased from $700 to $500, $350, $200 or $100 depending on the peril.
Liability Coverage -In Saskatchewan the basic plate insurance amount is $200,000, we consider that amount to be underinsured and highly recommend that increased liability coverage be purchased. You can purchase increased liability coverage of either $1m, $2m, $3m, $4m or $5m. We believe that the minimum required amount is $2,000,000.
Family Security Coverage – When extra liability insurance is purchased, the coverage limit will match your liability amount up to $2 million. This coverage will pay for your costs if you or a family member are injured in an accident with an uninsured or underinsured driver.
Additional coverages that can be added include:
Road Hazard Glass – provides coverage to cover the cost to fix or replace the glass on your vehicle if it is damaged by a stone or other object that is thrown up from the road or that has fallen from another vehicle while driving.
Replacement Cost – When you purchase your new vehicle you have up to 120 days from the date of delivery to add this coverage. This coverage will protect your vehicle if it is ever a total loss from depreciation and rising repair costs during the first 5 years. Should your vehicle ever be a total loss SGI will give you the choice to replace your vehicle with a new vehicle of the same make, model and year or they will pay you the purchase price plus taxes and inflation if you choose a payout. SGI will add an inflation payment after the first year, for up to five years after you took delivery of your vehicle, if you choose a payout.
Loss of use – provides coverage for renting a vehicle if your vehicle is stolen or damaged by a peril covered by your policy. You can choose coverage amounts of $1,000 or $2,000.
An SGI CANADA Auto Pak policy provides you the ability to choose the package that best fits your needs, avoids economic loss and protects your family. Getting the right protection is about choosing the best combination of basic plate insurance and an auto package policy tailored to your needs.
At Alvena Insurance, our team would be happy to discuss your insurance needs with you to ensure that you have the right coverage.
---